Welcome to WholeBodyChiro
We live in a fast paced world that often leaves little time to give our body the attention and care it deserves. At WholeBodyChiro, I aim to provide the quality chiropractic care you're looking for while paying respect to your busy lifestyle.
I know what it's like to constantly feel like there aren't enough hours in the day. At WholeBodyChiro, I aim to accommodate my patients when it's convenient for them, offering flexible appointment hours in my home practice.
Your First Visit
During your initial consultation, I start by getting to know you as a person — I want to hear your health challenges; any concerns or discomforts, how they impact your life and what your health goals are moving forward. We will also talk about your medical and injury history and any lifestyle stressors. It is important to thoroughly cover these things to determine the underlying cause to your problem.
The second part of the initial appointment includes some physical analysis; generally this includes a postural exam, movement assessments, palpation, and orthopedic tests. In these exams, I'm particularly looking for muscle tension, movement imbalances and areas of tissue damage and inflammation. Along the way, I'll explain everything I'm doing and what exactly my findings tell me to help you better understand what's going on.
By the end of the consultation, most patients will be sent for X-rays which provides me with extremely helpful insight into the inner workings of any injuries or imbalances highlighted in the physical exam.
Following your initial consultation, I will study your case notes, physical examination outcomes, analyse X-rays and write a Report of Findings in preparation for your next visit.
Continued Care
Your first visit back following your initial consultation, I'll review your complete Report of Findings with you. I will explain to you exactly what I found and what is required to fix it. If you agree and would like to begin care, I'll do your first set of adjustments during this second appointment to begin the healing process.
Though each patient's needs are different, initial treatment plans often consist of set visitations across a span of three months in order to give the body adequate time to recognize and achieve healing.
The WholeBodyChiro Difference

Because my patients are my priority, making sure their visits are pleasant doesn't end when the adjustment is over. To help financially, I offer clients the ability to pay for their continued care on a monthly or quarterly basis. Selecting either option is met with a generous discount. Please contact me for more information.
Live the Life You Were Designed To
Stop wondering how chiropractic care can help you and start feeling the benefits first hand. Contact me today to schedule your initial consultation.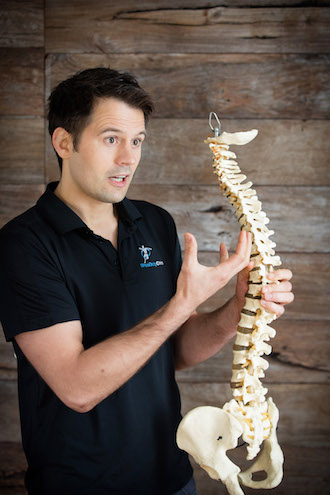 Get in touch with us today
Call: 0401 583 833