Techniques and Services at WholeBodyChiro
When your body is functioning properly, it works like a well-oiled machine. However, after years of wear and tear (often from modern lifestyle stresses), it's not uncommon for joints to become misaligned, the nervous system to dismantle, and your immune system to start underperforming.
At WholeBodyChiro, I use proven chiropractic techniques in a friendly, thorough yet efficient manner that work to repair your body to its full potential.
Gonstead Technique
Often hailed as the "gold standard of chiropractic", I'm a firm believer in the results achieved through the Gonstead technique. This specific method involves the use of X-rays to pinpoint exact misalignments in the back and neck. When I'm able to see precisely where the problem lies, I'm able to provide the best care possible to patients by correcting the issue at hand.
Using less torque than other methods, the Gonstead technique does not involve a great deal of spinal twist, which patients often find more comfortable.
On patient preference, or if a patient will experience better results with another chiropractic approach, I may use one of the following additional chiropractic modalities:
Diversified Technique
Sacro-Occipital Technique (SOT)
Activator Methods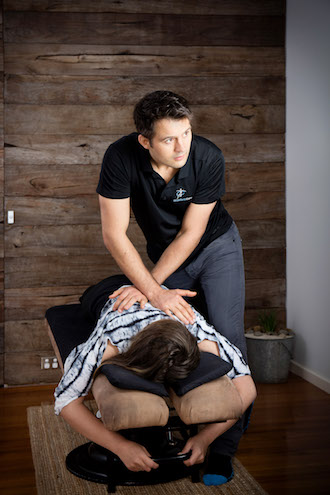 Beyond Chiropractic
In addition to chiropractic adjustments, I prescribe helpful lifestyle habits and exercises for my patients that complement the results of their chiropractic treatment. My healthy lifestyle coaching is specific to the unique needs of each client.
Lifestyle advice aims to break bad habits, like sitting or working for long periods with poor posture. These unhealthy habits are important to address as they can be a contributing cause to a developing or ongoing problem.
Home exercises may include stretching, postural training, or exercises to strengthen the body to protect the problem areas so that the spinal adjustments can "hold" for longer. When exercises are performed in conjunction with chiropractic adjustments, patients experience a well-rounded approach to health for the best results possible.
Take Control Of Your Health
Isn't it time that you start living the life that you were meant for? To learn more about the natural healing that chiropractic can offer, contact WholeBodyChiro today.
Get in touch with us today
Call: 0401 583 833